Improved operational reliability, higher efficiency
The unexpected breakdown and temporary downtime of industrial machines can cause significant damage in terms of production. Consequently, plants tend to place a great deal of emphasis on minimising the direct and collateral costs arising from potential equipment failures. The proactive maintenance strategy is dedicated to solving this problem and has been successfully applied to the operation of 79 injection moulding machines, owned and operated by Mikropakk Ltd., for past 15 years. Among other sources, the baseline input data necessary for proactive maintenance is supplied by the LubCheck oil and machine diagnostics that analyse lubricant conditions. According to MOL-LUB test results, the oils used in Mikropakk units are filtered regularly and the oil change period has doubled, yielding 30,000 successful operating hours.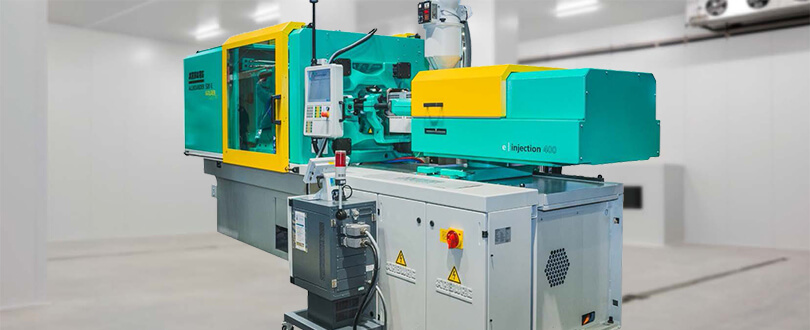 In the two production plants of Mikropakk Ltd., a company specializing in injection moulding, approximately 1.3 bn plastic parts are manufactured using state-of-the-art technology. This company offers closing & sealing elements and custom-made packaging systems for the pharmaceutical, cosmetics & beauty care, food and household chemical industries. In order to achieve significant operating efficiencies, their factories are highly automated. An integrated enterprise management system oversees and monitors the central material supply systems that includes processing machinery, robots, and other auxiliary equipment.
The ever-increasing quantity and quality expectations of Mikropakk's partners require them to maintain a high operational reliability level and continuously drive the process of efficiency improvement. These factors prompted the introduction of the proactive monitoring and maintenance system, enabling the company to maximise the availability of their machines and to ensure the best product quality. Since a complex system such as this depends on reliable data, the MOL LubCheck oil- and machine diagnostics program has proven itself to be an important link in this chain.
For many years now, Mikropakk Ltd. has used the MOL Hydro HM 46 AL ash-free hydraulic oil in its Arburg and Engel injection moulding machines that are less than 6 years old in average. It is clear that achieving maximum performance in today's modern hydraulic systems requires special cleanliness, and this is why MOL experts recommended the implementation of the MOL LubCheck oil and machine diagnostics program. During the initial period, the diagnostic results, based on oil analysis, have often signaled that solid contaminants from an external source were present in the hydraulic oil sample and filtering was required. Based on this oil diagnostic recommendation, a mobile filtering apparatus was put in operation to regularly filter the oil in use. This regular filtration has doubled the oil change period of the lubricant, now attaining 30,000 operating hours, as well as expanding the availability of the operating machines.
Building on positive feedback and experience, LubCheck oil diagnostics has become an active part of proactive maintenance at Mikropakk for the past 15 years. Our cooperation goes beyond mere analysis, however, as MOL experts regularly supply lubrication technology advice for Mikropakk to enable the company to apply proper lubrication management and thereby enable their machines to achieve optimal efficiency.
Data sheet
Application:
Arburg, Engel injection moulding machinery
Product:
Improved operational reliability, higher efficiency
Are you interested?