MOL Racing Fuel 102+ was developed in 2014
With the aim to fulfill the needs of an average racing fuel user.
We recommend the fuel for atmo and turbo charged engines as well. Comparing with premium fuels available at a normal petrol station MOL Racing Fuel 102+ has more power and significant consistency. Due to the high parameters we suggest the racing usage of the fuel where there is no FIA fuel regulation during the event.

Order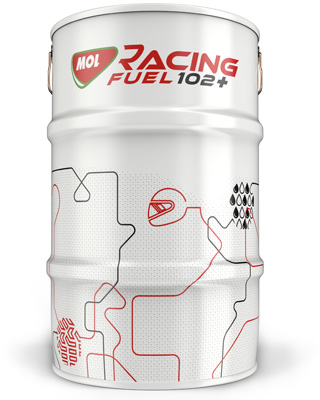 ---
Technical specification
Octane number
102.7-103.1
Density
0,750 g/cm3
on 15 Celsius
---
3 +1 reasons - MOL Racing Fuel
1. MOL Racing Fuel 102+ ensures high octane and a high oxygen level at a favourable price for a long time in a steady supply.
2. As an added feature, you'll get Hungary's most formidable know-how in fuel development and production with your racing fuel purchase.
3. You should note that this fuel is free of ethanol and methanol, therefore it does not damage plastic parts or gaskets.
+1. It is cheaper than any racing fuel of at least this quality, and you can get it easily and continuously.
---
---
HERE'S WHAT RACE DRIVERS THINK
"Everyone kept saying that a 100 octane count street gas will be enough for street-spec Group N cars. Well, it isn't. The car has become a lot more agile using MOL Racing Fuel 102+. Throttle response is more direct, with more power in the low rev range. As soon as we started the engine, we could hear that this was something different."
Szabolcs Magyari-Beck